Webinar platform software has suddenly become one of the most popular business softwares, with most of the workforce working remotely across the world. Webinars are one of the most powerful online marketing strategies. If you have a small or home business, Webinars can be very effective to elevate your brand and increase sales. Also, companies are increasingly using Webinars to reach out to their customers. These Webinars are usually in the form of seminars, trainings, and tutorials.
Based on our extensive research, we have listed below some of the key features of 19 leading Webinar Software platform systems. At the bottom of the post, we have also listed some key features that Webinar software platforms should have and defined what a Webinar is. First, let us look at the leading players.
1. EverWebinar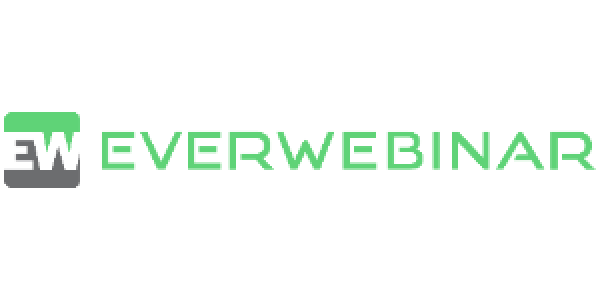 Overview:
EverWebinar can be described as an automated webinar tool that lets you generate a pre-recorded webinar. Its main emphasis is to give you a look and feel of a live webinar. You will be able to replay the content umpteen numbers of times as per your requirement. The software of EverWebinar helps you create a webinar presentation with all required marketing materials. It may include email notification, reminders, landing pages, social media promotions, etc. Additionally, you will be able to run the whole process on autopilot.
Key Features:
You get the option to customize scheduling
Offer you just-in-time webinars
You can receive Email and SMS reminders
Allows you to integrate seamlessly with webinarJam
Dynamic attendee display
You will receive active product offers
It gives you simulated live chat
Live sales alerts
Waiting room video
Pricing:
EveryWebinar offers you three plans namely installment plan, annual plan, and biennial plan. Under the installment plan, you will have to pay $597 in one year. The annual plan's cost is $499 and you can save $98 here when compared with the installment plan. You need to shell out $799 once in two years to avail the biennial plan. You can save $395 here when compared with the first plan and $199 when compared with the second plan.
Pros:
It allows you to send your message many times
It is equipped with some very useful features
You do not have to be physically present to deliver an automated webinar
Cons:
It requires plenty of time, effort, and resources to generate automated webinars.
Free Trial: EverWebinar offers a 14-Day $1 trial for all plans. Sign up here to start your free trial.
Customer Support     
Phone: No, Online: Yes, Email:  No, Video tutorials : Yes
Read our detailed review of EverWebinar here.
2. WebinarJam
Overview:
WebinarJam has attained huge popularity for its vast list of features that may include user-friendly, password-protected webinar rooms, excellent live casting, etc. It can effectively save your time by automatically executing all the essentials tasks right from registration to replaying videos. You just require to give it the instructions and your task will be completed. You can also use it for creating webinar registration pages, sending invites and several other offers to your attendees without any inconvenience.
Key Features:
It offers a vast selection of registration pages templates that you may customize
It is equipped with a high level of automation
You can send reminders to registrants through email and SMS
Presence of in-built schedule management provides you complete control over your campaign
Post-event communication lets you follow up with your attendees
Multiple languages
It offers live chats, Q&A sessions, and one-on-one doubt clearing sessions, among others
Highly compatible
Allows up to 6 presenters per webinar and 5000 attendees per webinar
Pricing:
There are three plans namely basic, professional, and enterprise. The basic plan will cost $499/year. The professional plan's cost is $699/year. And, to get the enterprise plan, you need to pay $999.
Pros:
The basic plan is highly affordable
Offers you an intuitive user interface
Availability of multiple languages help you communicate effectively
Cons:
The enterprise plan is quite expensive
Free Trial: Just like EverWebinar, WebinarJam offers a 14-Day $1 trial for all plans. Sign up here to start your free trial.
Customer Support: Phone: No, Online: Yes, Email:  No, Video tutorials : Yes
Check out our detailed review of WebinarJam here.
Ever wondered how does WebinarJam compare to Zoom? Read our detailed analysis of the two leading platforms.
Also check out our comparison of GotoWebinar with WebinarJam here.
3. EasyWebinar
Overview:
EasyWebinar has carved its identity as a multipurpose cloud-based tool that helps scores of businesses. With EasyWebinar, businesses of various sizes can live stream, schedule events, and indulge in real-time chatting, among others. Some of its crucial features may include sales funnel management, customer on boarding, multi-camera conferencing, etc. Users can stream buffer-free videos, record any session, organize group meets, etc.
Key Features:
It allows you to customize logo, colors, and text of your registration page
Provides you high-quality images
Gives you the option of HD screen sharing
You can have up to four presenters in a live webinar
You can reach the maximum audience
Allows you to run evergreen webinars
Allows up to 2000 attendees on Live webinars and unlimited on recorded webinars
Pricing:
You are offered three plans when you decide to use EasyWebinar. It may include standard, pro, and enterprise plans. The standard plan begins from $78/month per user. Meanwhile, the pro plan starts from $129/month. And, to avail the enterprise plan, you need to pay $499/month.
Pros:
It offers you great value for your money
You can get crystal clear webinars for up to 100 attendees sans any hassle
You will be offered excellent customer care service support
It is equipped with useful features for live and automated webinars alike
Cons:
You may find the setup procedure to be little puzzling
Free Trial: All EasyWebinar plans come with a 14 day. Sign up here to start your free trial.
Customer Support: Phone: Yes, Online: No, Email:  No, Video tutorials : Yes
Check out our detailed review of EasyWebinar here.
4. Dacast
Overview:
Dacast came into existence in the year 2008 and since then emerged as a leading online streaming platform. The popular online platform provides Streaming as a Service or SaaS. You can enjoy several useful features such as on-demand video hosting, HD live broadcasting, video monetization tools, etc. The presence of HTML 5 white label video player allows users to add colors and logos.
Key Features:
Allows you to live stream high-quality videos
Users get embeddable links
It gives users the option of hosting videos
Offers you customizable video player
You will get Player API and content management API
Publishers can earn revenue when they decide to live stream
Dacast offers outstanding analytics that lets publishers assess low-latency live video streams
Pricing:
Dacast is highly affordable as it begins from $19/ month under the starter plan. It also offers premium plans for $125/month, and enterprise plans for $289/month.
Pros:
It offers users top-notch security as it uses Akamai
It has emerged to be quite easy to use
Users can get instructions that are easily accessible
It is quite reliable
You can get two monetization options to explore
Cons:
You may find some videos to be loading at a slow rate
Free Trial: Dacast offers an awesome 30 days no credit card required trial. Sign up here to start your free trial.
Customer Support: Phone: Yes, Online: Yes, Email:  Yes, Video tutorials : Yes
Check out our detailed review of Dacast here.
5. WebinarNinja
Overview:
Amid continuous technological revolution, Webinars have gained a huge significance all across the globe. WebinarNinja helps you create a long-lasting impression on your target audience. It promises to help people who are not tech-savvy. WebinarNinja helps you concentrate on your presentation instead of technology. The software helps you teach, market, and sell your product effortlessly. It can save plenty of your time and effort as it executes all the work automatically.
Key Features:
It just takes 10 seconds to create a webinar
It allows you to communicate with your audience on live
It lets you create automated webinars
WebinarNinja sends you consistent reminders, email notifications, etc.
Media library helps you keep your templates, logos, uploaded videos, and files together
Each plan has a limit to the number of live attendees (from 100 on the Starter Plan – to 1,000 on the Power Plan) but there is no limit to the number of registrants who can register for your webinar and who can access the Replay.
Pricing:
There are three packs namely starter pack, pro pack, and plus pack. The cost of a starter pack is kept at $49/month ($39/month for annual membership). Meanwhile, the price of a pro pack starts from $95 ($79/month for annual membership), and plus pack will cost you $159/month ($129/month for annual membership).
Pros:
It is highly versatile as it offers live webinars, hybrid webinars, automated webinars, and webinar series
It offers great ease of use
You will find it easy to customize
It offers regular session to learn more about the software
Cons:
Users reported that sometimes the video and audio quality is poor
Check out our detailed review of WebinarNinja here.
Free Trial: WebinarNijna offers a 14 Days Free Trial. Sign up here to start your free trial.
Customer Support: Phone: Yes, Online: Yes, Email:  No, Video tutorials : Yes
Is WebinarNinja better than Zoom? Check out our comparison of WebinarNinja and Zoom.
6. Demio
Overview:
Demio was launched in the year 2014 and since then it continues to offer powerful features to users. It offers integrations with tools that will captivate the interest of your target audience. The platform has emerged to be easy to use, trustworthy, and enjoyable. The intuitive and user-friendly platform can monitor how your participants communicate with your webinar. It will help you earn more money and better results.
Key Features:
Allows you to customize registration page with the help of Demio editor
It lets you share web cam and screen
Automation rules allow you to segment contacts in your CRM in real-time
Polls and reporting features help you learn from your audience
You can live chat in real-time with your audience
You will get automatic reminder emails
You can create personalized thank you page
Their highest plan includes up to 500 attendees, 8 hour session limit with up to 4 presenters
Pricing:
Currently, Demio offers users three basic plans on the basis of the number of participants they need to host.  The three plans are starter plan, growth plan, and business plan. The starter plan costs $49/month ($34/month with annual payment). The growth plan is available at a monthly payment of $69 while the business plan can be purchased for $163/month.
Pros:
There is no requirement of any download as it is 100% browser-based
You can get instant feedback from your attendees
Demio has made it convenient to integrate with your CRM
The platform promises to offer you excellent user experience
Cons:
You may find setting up sharing slides with keynote difficult
Free Trial: Demio offers a 14 Days Free no credit card required Trial. Sign up here to start your free trial.
Customer Support: Phone: Yes, Online: No, Email:  Yes, Video tutorials : Yes
Check out our detailed review of Demio here.
7. GotoWebinar
Overview:
GotoWebinar can be described as a webinar platform that caters to businesses and merchants. Users can create and conduct video and online conferences with their respective colleagues, shareholders, and customers, among others. It has emerged as a detailed and sophisticated online platform that offers audio, video, and speaker functionalities to create webinars, online video conferences, etc. It helps the users to increase their reach to their target audience.
Key Features:
You will be able to host webinars on GoToWebinar in multiple languages
The software offers users several customization options
It is equipped with a customer-friendly user interface
It gives you the option of downloading webinar to GotoWebinar store
You can get reports of attendance and attention along with polls and survey results
It can integrate into famous communication tools
Pricing:
GotoWebinar offers three pricing plans namely starter, pro, and plus. The starter plan begins from $89/month. Meanwhile, the pro plan starts from $199/month, and plus plan will cost you $429/month. You can save 20% on all the three plans with annual payment.
Pros:
You will find it easy to set up
It allows you to create an online seminar, invite participants, and offer a presentation sans any hassle
Its presentation interface is quite different from several other webinar services
The business solutions remain transparent with their employees
Cons:
The platform may not be appropriate for online marketers
Free Trial: GotoWebinar offers a 7 days no credit card required Free Trial, with up to 100 attendees. Sign up here to start your free trial.
Customer Support: Phone: Yes, Online: No, Email:  Yes, Video tutorials : Yes
Check out our detailed review of GotoWebinar here.
Read our comparison of GotoWebinar with WebinarJam here.
8. Livestorm
Overview:
Livestorm has emerged as the leading browser-based webinar software. The platform has made conducting online events easy and efficient. It is worth noting that Livestorm can work from the browser and you will not have to download it. This feature helps in boosting the attendance rate. The platform lets you conduct product demos that enhance the sales process. You will find training customers online to be quite productive. It will allow participants to exchange questions and share specific updates in live sessions.
Key Features:
The feature of recurring webinars lets you host a webinar with several sessions
It allows you host as many online seminars as you desire in High Definition
It permits you to chat, share links, ideas, and get involved with attendees in real-time
You can customize your registration page
Analytics report helps you to monitor the number of participants
Pricing:
Livestorm pricing includes two plans namely webinar basic and webinar premium. The webinar basic plan is free of cost while the webinar premium plan will cost you $99/host per month. The webinar premium allows up to 100 participants. The number of attendees can be increased to 250 or 1000 for $209 or $319 respectively.
Pros:
It offers an excellent user experience
The software enables real-time participation
You can access the app from any browser
Cons:
The attendees' capacity is fixed at 1000 that may pose issues for larger organizations
Free Trial: Livestorm offers a free trial that includes live attendees maximum up to 10 and maximum duration of 20 minutes. Sign up here to start your free trial.
Customer Support: Phone: No, Online: Yes, Email:  No, Video tutorials: No
Check out our detailed review of Livestorm here.
9. BigMarker
Overview:
BigMarker has emerged as an appropriate webinar, online event, and presentation platform. It is ideal for several companies and industries. The software allows you to set up meetings, presentations, courses, etc. from the Internet. You can access BigMarker either from iOS or Android devices. It is equipped with the tools that you may require to communicate with and reach your audience. You will be allowed to provide several compiled sessions for your series on your channel at a fixed rate or free of cost.
Key Features:
BigMarker lets you create unlimited live, on-demand, and recurring webinars
You may concentrate on your target audience by running recorded webinars as if they are live
It lets you host online meetings and share the screen without downloading any web conference room
You can also adjust the appearance of your webinar homepage
BigMarker plans start at 25 attendees for Meeting Spaces, 100 for webinars and go up to 1,000+ attendees per webinar.
Pricing:
It offers four enterprise and SMB packages. The basic package begins at $29/month. Meanwhile, the plus package begins at $79/month. The elite package begins at $119/month. And, the summit package begins at $299/month.
Pros:
It offers a powerful and feature-rich platform to users
You can conveniently organize webinars and meetings and communicate with the desired number of attendees
It allows you to customize email notifications, invitations, etc.
Cons:
You may come across sporadic crashes or sudden restarts
Check out our detailed review of BigMarker here.
Free Trial: BigMarker offers a 7-day free trial including all features with no credit card required.Sign up here to start your free trial.
Customer Support: Phone: Yes, Online: Yes, Email:  No, Video tutorials: No
10. ClickMeeting
Overview:
ClickMeeting was launched in the year 2010 and since then it has been providing clients and users a great way to connect. The popular cloud-based app offers top quality streaming videos and audios. The video conference platform is equipped with several helpful features and tools. ClickMeeting offers crystal clear video and audio to users. The robust software lets 1000 people arrive together. You will find it user-friendly beginning from preparation to presentation. You won't require any software installation as it is a browser-based platform.
Key Features:
The webinar scheduling feature allows you to access your past and future webinars effortlessly
It offers a user-friendly registration page
Waiting room with agenda feature can keep your audience engaged prior to the webinar
Offers convenient user interface that you will find easy to navigate
The timeline will allow you to manage your events effectively
You can organize your webinar on any device
Pricing:
The MyWebinars plan for ClickMeeting begins at $30/month. You can raise your number of participants from 25 to 50 for $39. And, you need to pay $79/month to increase the participants to 100. You can host webinars for $309/month that will accommodate nearly 1000 participants. You can opt for MyWebinar Pro by paying $45/month. By paying $55/month, the participants' number can be increased to 50 from 25. And, by paying $95/month, you can increase participants to 100.
Pros:
It is easy to navigate and you won't require much learning
The features are quite simple to access
Cons:
It lacks a customer service hotline
Check out our detailed review of ClickMeeting here.
Free Trial: BigMarker offers a 30 day free trial with no credit card required.Sign up here to start your free trial.
Customer Support: Phone: No, Online: Yes, Email:  No, Video tutorials: No
11. Zoom
Zoom lets you work together in real-time with several people simply by permitting them to share their screens. You are also allowed to alter the app's background without any hassle. Zoom meeting has emerged as one of the most favored choices among several video conferencing platforms. Zoom also offers you a scheduler extension along with a plugin for Microsoft outlook. It lets you schedule your meetings with the help of your own calendar application.
Key Features:
It allows you to keep non-video participants hidden
You can also share your screen for a zoom meeting with the other participating members
You may also switch on the beauty filter to appear better
It allows you to record your meeting to your desktop or laptop whether you are a free or paid zoom subscriber
You can also enable the waiting room feature
Pricing:
Zoom offers three price plans to its users that may include pro plan, business plan, and education plan. The pro plan costs $14.99/month and it comes down to $12.49 if you pay on an annual basis. Meanwhile, for availing the business plan you need to shell out $199.90/month and it can be reduced further to $166.58 if you make an annual payment. The education plan will cost $1800 on an annual basis.
Pros:
You will find Zoom's interface easy to use
Zooms offers exceptional screen sharing quality
You are allowed to view anyone in the group while chatting
Cons:
Mobile app for iOS has inferior audio quality
Check out our detailed review of Zoom here.
Read our analysis of why WebinarJam may be a better choice for smaller companies as compared to Zoom.
12. LiveWebinar
Overview:
LiveWebinar has emerged as the leading cloud-based web-conference platform that strives to assist users to establish and handle their own personalized interactive webinars. It allows you to exchange files and screens and take part in live chats. With LiveWebinar, you can live stream and record your specific sessions in High Definition.
Key Features:
You will get a room layout with an enlarged chat window
You can use the extended content area and focus on vital points of your presentation
You may boost your engagement with useful collaboration tools
You can convey your idea in a more effective manner through whiteboard
Pricing:
You can use the free version of LiveWebinar. The pricing of LiveWebinar starts at $11.99/month per user under the pro plan. You will get four plans and opt for the one that will suit your budget. If users make a payment on an annual basis, they will get a 20% discount. Meanwhile, the business plan will cost you $95.20/month. And, under the custom plan, you can choose features, capacity, and customize your needs.
Pros:
LiveWebinar is easy to use
You can customize the platform as a webinar, learning solution or meeting
It offers outstanding features
Cons:
The quality of video transmission is not up to the mark
Check out our detailed review of LiveWebinar here.
Free Trial: LiveWebinars offers a Free Trial with up to 5 attendees and 2 hours of recording. Sign up here to start your free trial.
13. Crowdcast
Overview:
Crowdcast has been designed to offer users unparalleled engagement. Users can indulge in Q&A, chat, and polls without any hassle. You will be allowed to invite attendees on the screen and broadcast to social medial platforms like Facebook, YouTube Live, and Periscope. You can monitor performance and the latest analytics and communicate with in-app emails.
Key Features:
It only takes seconds to set up your webinar, workshop, or Q&A.
You are allowed to connect with your audience over HD streaming for seamless communication
All the business tools that you will need will be in one place
It is convenient, robust, and interactive platform
It gives you the flexibility that you desire for any event
Pricing:
Crowdcast offers four plans namely starter, lite, pro, and business. The starter plan begins at a monthly payment of $20. The lite plan starts at $34/month. Meanwhile, the pro plan begins at $62/month. And, to get the business plan, you need to pay $139/month.
Pros:
It is easy to use
You will find it convenient to set up an event
You will come across endless possibilities with Crowdcast
The platform is quite interactive and fresh looking
Cons:
Sometimes guest users face issues while logging on or comprehending how to use Crowdcast
Check out our detailed review of Crowdcast here.
Free Trial: You can sign up for a 14 days free trial with 10 live attendees and 30 minute sessions with all business features included. Sign up here to start your free trial.
Customer Support: Phone: No, Online: Yes, Email:  No, Video tutorials: Yes
14. Google Meet
Overview:
Google Meet promises to secure your information and safeguard your privacy. You can get the entire crew together at Google Meet. It is worth noting that business school and several leading organizations will be able to live-stream meetings to approximately 100,000 viewers. The platform can adjust to your network speed and ensure that you receive top-quality videos. Google Meet has made meetings to be highly accessible.
Key Features:
You can connect with anyone as frequently as you desire
You will able to live caption during meetings
It has emerged to be quite compatible with any device
Google meets offers adjustable layouts and screen settings
You can make a meeting more engaging via live messaging
You can share the screen with participants
Pricing:
There are three plans that you may avail of. It includes a free plan, G Suite Essentials, and G Suite Enterprise Essential. If you are keen to avail of the G Suite Essentials plan, you need to pay $10/active user per month. And, you need to pay $20/active user per month to opt for G Suite Essentials plan.
Pros:
It can integrate with G Suite
It offers Gmail server integration
You can save the chats for future purpose
It is quite easy to set up
Cons:
You may face issues with Google Meet when using it to connect and collaborate
15. WebEx
Overview:
WebEx will help you connect, communicate, and work together from any location without having to travel anywhere. It will help you lead a quality life and spend more time with your loved ones. WebEx will allow you to integrate with the apps that you like to use every day. It offers you an all-in-one whiteboard, wireless presentation screen, and video conferencing tool. You can seek meeting rooms of varying sizes.
Key Features:
You can have increasingly productive meetings with the help of new AI-powered Cisco WebEx Assistant
You will not have to spend unnecessary time in managing meeting and can concentrate more on outcomes
You can enjoy your video first meetings with video, screen sharing, and integrated voice.
It allows you to work together with your customers, partners, and employees more effectively
Pricing:
WebEx offers its users three plans namely starter plan, plus plan, and business plan. The starter plan will cost you $14.95/month per host. When it is billed annually, you will have to pay just $13.50 /month. The plus plan will cost you $19.95/month or $17.95 when you make payment annually. And, the cost of the business plan is kept at $29.95/month. The cost will come down to $26.95 if the payment is made annually.
Pros:
It is quite user-friendly and compatible with several devices
You will not face any hassle in setting up WebEx
Cons:
You may find it difficult to share screen and toggle  if you use multiple screens
16. Adobe Connect
Overview:
Adobe Connect allows you to explore beyond screen sharing and work together with colleagues, partners, and customers in a hassle-free manner. You can connect with them anytime, anywhere, and through any device. The web conferencing software solution has already carved its identity as one of the most flexible, safe, and feature-rich web conferencing tools available in the market.
Key Features:
It allows you to design your own immersive experience with the help of images, custom pods, and layouts
It has the capacity of driving and assessing audience engagement
You can add interactivity to your sessions with several chat pods, polls, quizzes, etc.
It lets you create your virtual rooms once and allows you to use them forever
Pricing:
The pricing of Adobe Connect can be divided into 5 categories. The 90-day-free-access plan is free of cost. You can opt for a freemium plan without paying a single penny. The meetings plan will start at $50/month and the webinars plan will cost you $130/month. Finally, the training plan's cost starts from $370/month.
Pros:
The software is easy to use and offers multiple options for the value
It does not require installation of additional software
It offers great value for money
You may use it for training, webinar, and connecting with your team effortlessly
Cons:
17. Skype meetings
Overview:
Skype lets you host meetings sans any signs ups or downloads from the comfort of your home. You will find it quite easy to use. All you have to do is just create a meeting link, share the specific link with your participants, and join the call. Even if you do not have Skype installed, it can be opened for you on the web. You can invite up to 50 people to your call and enjoy unlimited free meetings.
Key Features:
It lets you record your call and save it for future review
You can also blur your background prior to entering the call
You can also share your screens as and when it is required
You may keep your sensitive conversations private as well
Pricing:
Skype is available for free of cost. However, those who want to enhance their potential can opt for some plans. The enterprise pricing package starts at $2 per user per month. Users can also avail online plan 2 packages for $5.50user/month. The office 365 business essentials plan will cost $5user/month. And, office 365 business premium plans will cost you $12.50user/month.
Pros:
The video quality is outstanding
The software is quite economical and secure
Cons:
Users claimed that Skype file transmission is unstable and lagging
Overview:
Pathable offers users seamless networking. Attendees are allowed to make real, human connections via messages, direct meeting scheduling, and small group video communication straight in the platform. Under the interactive exhibitor elements, attendees get the opportunity to visit a virtual trade show floor with virtual booths. They can also hold meetings with booth staff through video just by pressing a button. You can enjoy the embedded live-streaming video, chats, polling, and intuitive speaker controls.
Key Features:
It allows attendees to select the sessions that they desire
Attendees can also book one-on-one and private meeting prior to any event
It also offers interactive maps of your conference sessions
Pricing:
The pricing plan of Pathable is available in three categories. It includes a Small Event plan that begins at $8500. Meanwhile, the medium event plan begins at $12,500, and the large event plan starts at $19000.
Pros:
It can integrate seamlessly with a large number of software
Allows you to create and customize your agenda
Cons:
Some users found it clunky for their attendees
19. BlueJeans
Overview:
The useful platform allows you to collaborate efficiently with video, audio, and web conferencing from any corner of the world using any device. You can host and live stream interactive events and town halls for vast global target audiences effortlessly. The presence of Cloud Video Interop lets you access Microsoft teams meeting from any room system.
Key Features:
It offers users dual-stream support
You can enjoy group text chat
It offers integration with Outlook/Google calendar
Offers you interactive dashboards
Pricing:
When it comes to the pricing of BlueJeans, you can opt for BlueJeans standard, pro, and an enterprise plan. The standard plan cost is $9.99 host/month when billed at $119.88host/year. You can save 20% on this plan if you make an annual payment. Meanwhile, the pro plan costs you $13.99 host/month when billed $167.88 host/year. This plan also offers a 20% discount with annual payment. For BlueJeans enterprise, you need to contact directly for pricing details.
Pros:
You can record meetings without any hassle
It offers a decent price range
It is easy to configure and integrate
Cons:
When you use it in the browser, it may prove to be annoying
What is a Webinar?
Webinars are an innovation from traditional style seminars that are held in convention halls. Like traditional seminars, webinars would have an organizer, a speaker, and an audience the only difference is the venue. While traditional seminars would need to have one physical venue in which everyone can interact, webinars aren't limited by a physical space. The organizer, the speaker, and every member of the audience can be located separately whether in another city, another province, or another country connected only through the internet. Webinars are generally live online events.
Webinars can be an instructional session, a demonstration, or a discussion. These Webinars allow you to reach lots of people across the world. The greatest advantage of Webinars is that it can be attended at any time and from anywhere. A webinar audience will be able to hear the speaker deliver his lecture, see his slides, communicate with him from voice or chat, or even view or interact with any application that's open on his computer all in real-time.
Today, webinars are being used to connect with audiences for marketing, training, and educational purposes at lower costs and a potentially wider reach. To attend a featured webinar, you will only need the following:
A computer
A stable and fast internet connection
A set of speakers or headset connected to the computer
You also have the option of using a microphone or a microphone headset in case you want to ask a question to the speaker using voice. For a smooth and uninterrupted webinar experience, your internet connection must be fast and stable. One way to check is to visit websites that measure connection speeds. Start the test and if the results say that your download speed is around 1 Mbps or higher than you have a greater chance of enjoying a smooth webinar session. If the featured webinar is scheduled in the afternoon, conduct this test also in the afternoon of a previous day as connection speeds change throughout the day and night.
Your webinar experience can also be adversely affected when your internet connection is being shared, such as through a network or if you are using a Wi-Fi hotspot. Also, downloading files or streaming online video and audio can cause a choppy webinar session. It will be best to get these out of the way before joining the webinar.
To register for a featured webinar, visit the registration page, complete the form and press submit. You will be sent an email containing a link that you will use to enter the webinar room on the scheduled date and time. Emails will automatically be sent to remind you of the webinar. For your convenience, please enter the webinar room 10 minutes before the start of the session.
Webinars have the highest sales conversion ratio. Webinars converts higher than sales letters, sales videos, and emails. Webinars are so effective because they are a scheduled event. Participants plan to attend, set aside time, and schedule the time in their calendars. It is very different from 'interruption marketing' which is the case with website pop-ups, video posts on social media, and TV commercials.
Also, it helps to create a heightened attention. Your information is all that matters when people attend a Webinar. You command their attention because you have the information they find extremely valuable. And since you have a captivated audience, attendees want the information you have and you can easily create a state of mind with your webinar that will drive them to make a purchase.
There are several types of webinars; you must opt for the option which suits your business best. Webinars can be live, scheduled replay, or on-demand replay. Live webinars are real-time online sessions from the instructor or speaker to his participants. This can be an engaging and interactive live session. You may engage the audience by asking them questions and they will be responding through the Chat Window. An obstacle you may encounter in live webinars is technical difficulties.
The text chat option allows your audience to ask questions and answer yours. It helps to build a relationship between you and your audience while also establishing you as an authority when answers are provided to their problems. Attendees have a feeling of being seen by you, making the connection stronger and creating a bond that keeps them coming back to you.
A whiteboard webinar is better for those who want to visualize more complex topics better. Drawing over images, charts, or mapping out different concepts from scratch can help your audience easily follow your thought process.
Recorded replay webinars are recorded videos where the instructor or the speaker has access to a re-run of the webinar. This type of webinar is beneficial for those audiences who can't attend the live webinar as scheduled since they are likely busy when it was running. Besides, they can't get any limited-time bonuses offered by the speaker if it is only offered to the live participants.
On-Demand Replay Webinar is another type of webinar. This is a formerly recorded session of a live webinar which is made available on a specific website for people to watch it anytime. This is beneficial for those who want to target more audience after a live webinar.
When your presentation needs to demonstrate some step by step online or in software, a screen sharing webinar is the best way to go. The participants can see exactly what the host is doing and follow along. Also, screen sharing can be beneficial if you have created your webinar in a non-standard manner, like using Prezi. Since these are not based on slides, sharing your screen is the ideal way to present them with your audience.
How do Webinars Work?
A Webinar presentation can be a screen share with the host speaker talking through Keynote or PowerPoint slides, or just a live video of the speaker teaching something in his area of expertise. As the host speaker, you can interact easily through chat with all those attending the Webinar online. Webinars are typically scheduled to last between half an hour or up to an hour. That is certainly not a rule, but that just seems to be the most common Webinars have a vast use, from simply adding value to education. Webinars can either be paid or free. Free Webinars can help in introducing your products and services.
Webinars can be very cheap as you don't have to shell out the cost of rentals. Consequently, if it is a paid Webinar, the charges are far lesser. The only cost that will be incurred will be that of the promotion of the Webinar. Again, there'll be no transportation cost incurred. Furthermore, Webinars can be accessed from any device.
Also, Webinars can be scheduled at multiple times to ensure it reaches a wider spectrum of audience. All that is needed is a Webinar hosting platform that has all the necessary features. Primarily, these features include calendar scheduling, chat window, conducting a live video, ability to add a guest speaker, video recording for later use, and registration page.
What differentiates a regular video from a Webinar is that there is typically a question and answer session at the end where viewers can ask their questions live. A Webinar can either be live or evergreen. When creating a live Webinar, you can ask your viewers to sign up to watch the webinar on at a particular time on a particular day, and then they can watch you give your presentation, and they can watch the presentation, participate in the chat, and make a purchase of your products/services in real-time.
As a Webinar host, you can create a live Webinar page for free using Google or you can purchase Webinar software, such as Zoom, WebinarJam, or GoToWebnar to host the Webinar live. Virtually all paid webinar platforms offer interactive features such as polls, live chat, screen sharing, and many more. Also, they offer webinar recording ability and automatic replay schedule. The price will largely depend on the number of attendees that attend the live webinar.
Each one of these webinar platforms has a bit different interface; on some, you might see a list of attendees while another might not show them. On a webinar platform, you will see the host screen – that may include a Powerpoint presentation and video (live web or software demonstrations). Typically, the attendees' microphones are muted so people won't be able to hear what you say. In addition, you will see a chatbox. The chatbox works in a way that you can input questions. Usually, only the host can see them, though the host may decide to share the question with the audience if they will answer the question.
Some webinar platforms also have a "raise hand button". You can click this if you have a question and then the host may unmute the microphone so that all attendees can hear you and you would be able to ask your question. Sometimes, you can call in by phone to hear the audio for a webinar, although most people just use their computer's audio system. Besides the host, there may be a co-host or maybe more than one host or there may be a host and one or more panelists. These people may be in the same place physically; they might be in the same room or they might be in different parts of the world.
What is the Purpose of a Webinar?
Webinars are a cost-effective marketing tool as they allow you to reach your target audience and engage an unlimited number in a virtual setting that is far more interesting and dynamic than cold sales page and written consent. The main purpose of a Webinar is to build your audience online and strengthening a brand and increase sales.
One major factor which influences customers and clients is a powerful brand. This is because a powerful brand is associated with authority and easily recognizable. Also, a powerful brand has a distinctive selling proposition. Webinars allow businesses to succeed in brand building. For instance, you can target a particular audience. You can give concise and clear answers to the questions attendees may have. Also, you can show why and how your product/service is better than others.
Authority is an important aspect of brand building. No doubt, webinars are the best marketing tool for building authority. It gives you the opportunity to talk to your audience so you can convince them about the quality of your product or service and expertise. Also, webinars allow you to lay out all your business has to offer in a dynamic and interesting way. Nowadays, it is possible for anybody to be called an expert on any topic. Being an authority is quite different. Authority tends to command respect, and many people are usually influenced by people in authority.
Attracting Targeted Audience
Webinars are an incredible way to drive targeted traffic to your business, and as you know, you need this targeted traffic to generate leads and leads make you money in the long run. Many companies have reported a significant increase in their website traffic with webinars. This is majorly because webinars use in-demand and engaging topics to attract people more than other marketing mediums.
Webinars are like videos, which boast amazing statistics in the online marketplace. According to a report, about 65 percent of executives have visited a merchant's site after watching a video. According to another report, 70 percent of marketers report video tends to convert better than other advertising medium. Also, the average internet user spends 88 percent more time on websites with videos.
Webinars are however better than video marketing because there is a live host so there are more customer engagement as well as question and answer sessions that allow for more participation. A study by ClickMeeting found that many companies run more than a webinar per month. One major reason for this is to engage quality traffic. With webinars, reaching and engaging a targeted audience is quite easy as attendees are truly interested in the presented topic. This means it has an extraordinary pre-sell value.
Recording a webinar is an exceptional way to use them for building traffic. A recorded webinar is a gold mine for generating more traffic to your website while also engaging future traffic with its quality content. 30 minutes or one-hour webinars can also be split and edited into 6 or more segments. These short videos could deal with answering questions or specific training. You can then upload them to Youtube, your website, or other video sharing sites. Using long-tail keywords with these videos can further help target a specific audience. It is important to remember Google now includes video results in its algorithm. This means the chances of your target audience finding you have significantly increased.
Position Yourself as an Expert
Hosting a webinar on a topic – whether it is related to mental health or how to build an app – puts the host on a virtual pedestal. Although some registrants might attend for support, many of your participants are attending to hear what the host has to say. Even if the webinar is free, they are still giving out their time and contact information in order to attend your webinar. The registrants trust that you are delivering interesting, unique, and valuable information.
When a participant registers for a webinar, it is usually through an email address. Many people will happily do this since they know they will in return get value. So, not only does this lead to lead generation but also lead management. This means you have to nurture your leads. The main reason lead engagement is a vital purpose of a webinar is that anyone that registers for the webinar has already shown an interest in your product/service. In the course of the webinar, you can offer more specific information in the form of videos or PDFs. All these can link back to your site. You can also build a marketing list with these email addresses; this allows for long-term engagement with your potential customers.
It is important to remember that the participant has shown interest already and will be very willing to convert on the emails you send them subsequently. The leads you generate will be of higher quality and there is a higher probability they will convert.
What are the Features of a Good Webinar Platform?
There are some important features a webinar must have to captivate and engage a global audience. Here are the features of a good webinar platform.
As a webinar host, you will want to choose a webinar platform that allows you to easily customize all aspects of the webinar to suit your brand. These features will help enhance the overall image you want to project. Also, it will help the attendees feel more connected with the host. These features include the ability to adjust the layout of the landing page, change theme colors, add in branding/logos, as well as customize invitation as well as reminder emails seamlessly. The more customizable features a webinar platform offers, the better.
The time of your participants is valuable. Preparing your participants ahead of time for the webinar is a smart idea. This principle is applicable to virtually all types of webinar or online meeting imaginable; from marketing presentations to comprehensive staff training and all other things in between.
You will spend a lot of time and energy convincing people to register and attend the webinar. You will want to offer them a teaser that motivates them to attend the webinar. The teaser can be in the form of a handout. A handout can entice the participants to join the session if the webinar is for a promotional purpose.
One nice way to increase engagement in a webinar is polling. Today, many webinar platforms have live polls as one of their webinar features. Polls offer webinar hosts the opportunity to take a break during the webinar and get some feedback from the attendees. This will not only connect the audience to what is being discussed but also offer a valuable opportunity for the host to know whether he/she is meeting the presentation's objectives.
Also, you will discover that the type of real-time responses received by a live poll will offer some vital input on a key topic that is being discussed during the webinar. Polling, as well as other real-time webinar features, is important for professional hosts because the generated results can be beneficial in several ways.
For instance, if you are hosting a sales presentation, your sales team can use the given responses when they go out to follow up on the leads after the webinar session. Also, future webinars can be tweaked with some items altered or unchanged based on the feedback by the attendees in real-time. Furthermore, many people enjoy live polls as it makes them feel the need to participate more.
Webinar Automation and Replay
Not everyone will be able to attend your webinar, and they don't necessarily have to. The ability to record webinars is an important feature of a webinar platform. As a webinar host, you should make it easy for registrants to view the webinar. When schedules don't align, it is essential you share a recorded webinar for those registrants who missed the live session. Also, a recorded webinar has the benefits of being editable.  This is because editing the recording will ensure the webinar is precisely what you want, before uploading it online.
Recorded webinars are also a nice way to significantly increase your subscriber base. It can be offered as an incentive to drive traffic to your website. For instance, those in the education business can sell a recorded webinar to participants so they can download and view it at their convenience. The possibilities a recorded webinar offers are endless, making it an important feature in an excellent webinar platform.
One of the biggest advantages of hosting a webinar is the ability to simultaneously talk to attendees across the world. However, to be effective, the host has to demonstrate what they are sharing. This is a major drawback many webinar participants have reported over the years. Although they appreciate the information being dished out, they sometimes feel a disconnect because of their inability to see some items the host is talking about. Thanks to advancements in technology, many webinar platforms now come with screen sharing capability.
Not only will you be able to discuss important concepts with screen sharing, but you will also be able to show them. At any point during the webinar, you can demonstrate what is happening on your screen, and all the attendees can see it in real-time. Also, this is a useful feature during webinar recording as the screen can be used as a type of whiteboard. This enhances the engagement level while also increasing the rate of information retention.
A webinar is an online event that people subscribe to. Email is the most popular and easiest way of doing this. So a good webinar platform should be able to integrate webinar functionality with email programs available today. This is a nice way to increase your subscribers as it will be very easy for people to show their interest and register for your webinar. This feature will allow you to add all webinar registrants to your mailing list.
Most email integration works well with the following programs: GetResponse, ConstantContact, HubSpot, ConvertKit, ActiveCampaign, Aweber, Infusionsoft, and MailChimp. These programs can be used to email all attendees effortlessly at any time. Additionally, you can automate this process by having your email sent at pre-determined times. This helps to enhance the brand image you're trying to project, besides keeping the attendees informed of the latest development.
It is no longer a secret that social media has invaded almost all aspects of our modern life. As a host, you should put this to your advantage by directly integrating adverts into popular social media platforms, such as Twitter, Facebook, and many more. A tracking pixel connected to a social media platform is a useful feature a good webinar platform should have as it will link adverts directly to your webinar. This will ultimately enhance your marketing potential as it will increase your visibility. Also, you will receive analytical information that will help you see the effectiveness of your campaign so you can make certain operating decisions to enhance future webinar offerings.