Unknown to many people, Celoxis has been around for some time now. The company officially launched in 2001 and has around 2,800 customers across the globe.
Celoxis provides a full online project management solution for different types of businesses ranging from midsize to large. The goal of the service is to help the businesses manage and plan diverse and complex project portfolios. It includes some modules for budgeting, resource management, revenue forecasting, expense tracking, time tracking, team reporting, and collaboration.
This software is ideal for teams of up to 5 people or more to view, streamline, and manage their ongoing projects as well as their upcoming projects. They can also keep track of expenses, project progress, and budget while creating reports on the information gotten from the software. It is popularly used in different domains such as construction, design, manufacturing, and IT.
Our Recommendation
Celoxis is a comprehensive as well as a proven solution for project management for businesses and comes at a reasonable price. The software boasts of a set of features that ease the business processes by covering phases of the projects. It is affordable for the long list of features and it allows for company growth while still maintaining the project management system. Generally, it can help make team members more productive as it saves them time used in manually collating data. This time saved will go a long way to increasing productivity and profitability. We would definitely recommend Celoxis to small and medium businesses with small project teams looking for a project management tool with rich features at an affordable price.
Continue reading our detailed review of Celoxis below.
What is Celoxis?
It is a comprehensive online enterprise software aimed at managing projects and portfolios, resources with other business processes. This platform is integrated, comprehensive, and collaborative with several advanced features that allow its users to handle projects across organizations.
Celoxis has a flexible deployment option that helps customers all over the world in different industries to manage their projects and portfolio. The software has a recent version that included multi-level timesheet approvals, reporting manager, as well as other features.
The main highlights of Celoxis include advanced scheduling which combines multi-time zone, resource time off, part time resources, and working weekends in a single schedule. Businesses can automatically send their reports as email attachments to some users and roll up the data gotten from custom fields. Also, Celoxis has an interactive Gantt chart that handles 10,000 tasks from different projects.
Users can enjoy the choice of an on-premise or cloud based deployment. The best part is that it is fully customizable. It also offers seamless integration with Outlook, Excel, Salesforce, and other prominent applications. The software has a notification center that lets users view notifications in the application.
What are the features of Celoxis?
Celoxis has a lot of useful features for businesses which include project planning, accounting, tracking, team collaboration, workflow management, reporting, and more. This section will highlight some of the prominent features of Celoxis to give you an idea of what it entails.
1. Comprehensive project management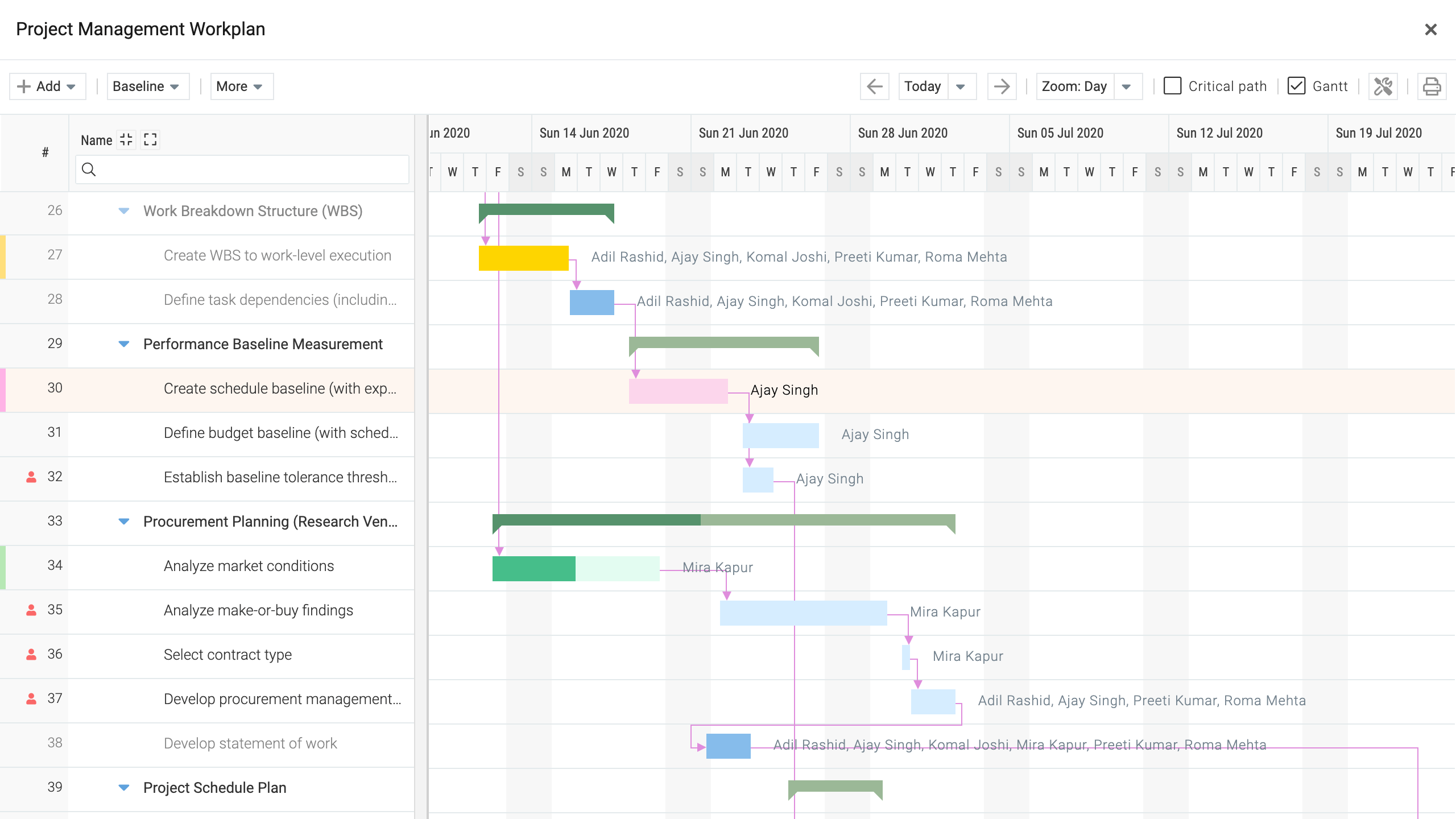 This software allows users to manage different phases of the project lifecycle starting from planning to reporting and tracking. The fully interactive Gantt chart also helps manage multiple projects as well as linking inter-project dependencies. Users can use color on the Gantt bar chart in creating more efficient visuals. Its Job Roles feature enhances the software's resource management function. This allows users to plan and manage resources better. It also has an improved calendar interface for keeping track of personal tasks and team deliverables quickly. Enhanced data visualization, multiple dashboards, card view, scheduled reports delivery are among a few notable features in this category.
2. Advanced PPM, financial, reporting, and analysis
The enterprise software covers business processes such as time and expenses management making them easier to use. It comes with a hoard of financial management features that provide options for different kinds of costing, projects, forecasting, billing, and more. The reporting manager feature allows users to access direct report data so it becomes easier to delegate work and assign tasks. It has a multilevel timesheet approval workflow that is easy to set up. As a user, you can track the profitability by checking on monthly project cash flows, discover other trends, and measure profits.
3. Customizable apps, integrations, issue tracking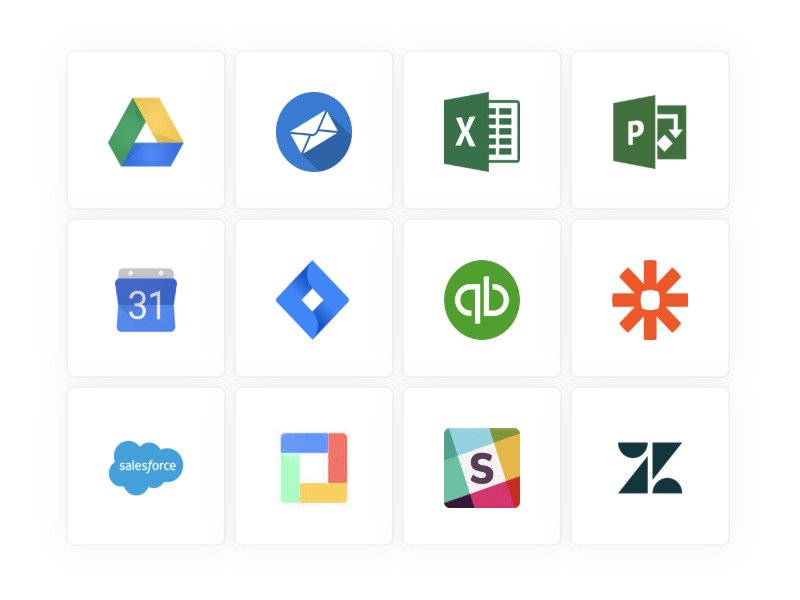 Celoxis offers a customizable bug tracking system that can be integrated as well. It has user defined custom fields and is collaboration ready meaning it works with several other third-party apps. This software also has multi-level security settings. You can create custom apps that track and manage components of work. The software integrates with MS Project, email, Excel, Quick Books, Salesforce, Google Drive, and others. In addition, it supports multiple languages with 24/7 support and helps guides like web based training and online documentation to teach users.
4. Project Request Tracking
Celoxis allows users to collate project requests from multiple sources in a single place. You can also sort requests based on the business KPI. It makes it easier to match the demands and choose projects that increase a business's value.
With this feature, you can
Create spreadsheets, emails, or forms
Project planning capabilities
Configurable ranking logic
5. Project planning
It helps businesses to make a dynamic project plan that adjusts automatically to the changing real world conditions with scheduling and planning tools. Some include:
Inter-project dependencies
Automatic scheduling
Multiple resources per task
6. Resource management
Users can allocate resources to the tasks on the ground based on skill, availability, and demand. The feature allows the user to use the workforce optimally. It has real-time accurate charts including things such as:
Superb capacity planning
Location specific holidays, vacations, and off-time
Multiple shift support
7. Project tracking
This software allows users to address issues with tasks, milestones, and projects with having to leave the dashboard. It has automatic email alerts that allow you to stay atop your projects. Some of the project tracking features include:
RAG health indicators keep you updated
Critical path analysis provides easy insights
EVAs and Baselines provide information
8. Project accounting
Users enjoy real time visibility into receivables, the budget spends, and profitability across portfolios and projects. Some things you can do on this include:
Forecast revenue
Project tracking and margin
Custom KPIs to suit personal needs
9. Portfolio management
Celoxis offers more than just project management. It provides a range of portfolio management features. It also offers aggregated information about projects with fully customizable dashboards. You can customize as well as track crucial portfolio KPIs easily.
The manager dashboard contains a task status view, resources view, revenue, margins, cost, and various projects. It presents the key metrics in an easy-to-understand way.
10. Team-client collaboration
Celoxis also allows users to share files and also exchange comments while using the free client portal. The clients can look through the project plans, upload their documents, and even sign off change requests for increased transparency. Here are some highlights of the collaboration feature:
Mentions
File availability with version control
Updates from the notification center as well as the activity stream
Participation in online discussions
Free client portals for easy collaboration with clients
Schedules in shareable calendar
11. Time and expense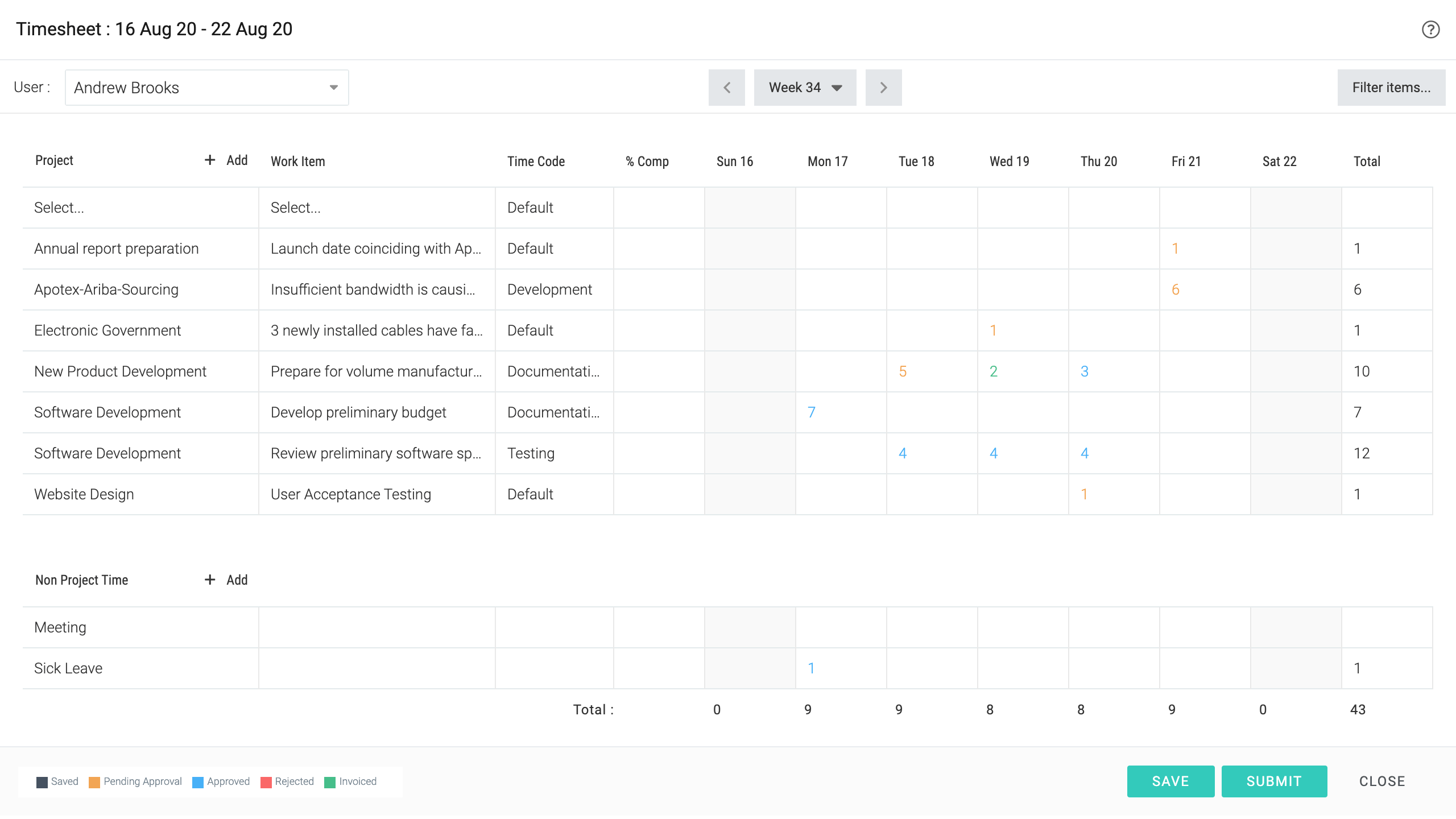 Users get an expense module and integrated time sheet that allows them to track costs, time, and billing. This reduces the need to use a third party app. The main features here are task timers and multi-level approval workflow along with automatic reminder emails.
12. Reporting and Dashboards
With Celoxis, users get a real-time, 360-degree insight with dashboards and reports. Some reporting features include:
Custom drill down charts
Reporting on custom fields
Scheduled delivery of the report by email.
13. Custom Workflow Apps
Celoxis also introduces custom routing rules, time-outs, fields, escalations, and a powerful reporting engine. It takes the user away from the conventional way of using spreadsheets and email. It automates the work processes seamlessly.
Celoxis Pricing
When it comes to pricing, Celoxis offers affordable choices compared to other Project Management tools and is  available in two forms. You can choose to use it as a cloud application. Users also have the option of the on-premise installation. The prices for these forms are different. For instance, the SaaS solution is cheaper at $25 every month per user. The on-premise deployment is more expensive at $450 per user. the difference between the two is that the latter is a one time payment for life. You will not need to make monthly payments to access the service.
Both options come with volume discounts. There is a duration discount as well but this applies only to the SaaS users. For instance, if you subscribe for six months in advance, then you will be eligible for a 5% discount on your next period. For others who want to try out the software before making a commitment, there is a free trial. The trial lasts for 30 days.
Click here to start your free 30 days Celoxis trial.
Customer reviews of Celoxis
Many customers loved the software as it helped them to track the project effectively while staying within the budget. Some stay that employees were able to manage costs and projects as well as file support tickets with ease. One client loved the fact that unlicensed users could participate through email at no charge.t
Other customers commended the software as it allowed them to work smarter rather than harder. One said the project management software eased the process of project execution and team members could share information, manage tasks, learn from previous projects, and monitor project progress from one platform.
Another customer noted that the project management tool helped keep their projects on track. The price was also considered affordable for small teams especially the ones that do not have use for all of the resource management features. It was used mainly for keeping projects on strict timelines and tracking efforts towards different activities.
The customization options were also praised as it makes it easier to adapt to different business operations. It is flexible and can be used for specific processes and procedures as a user noted. The customer support offered by Celoxis is reportedly fast and reliable as well.
One user believed that some problematic areas could be better. An example was the features that should be considered standard but are accommodated as custom fields.
Pros
Celoxis is affordable. It is a feature packed PM app that is built for critical business processes as well as project management. Affordability is its standout aspect as many small businesses can afford to use it even though they don't need all the features.
Celoxis is easy to use. It allows users to manage complex portfolios, juggle resource workloads, manage portfolio risk while preparing task schedules with project dependencies. The resource managers can easily handle the demand with planning as well as tracking usage across projects. Aside from that, users can decide project and task budgets and forecast billing. The team members can report how much time is spent on the tasks and then log the expenses incurred for the period.
Easy customizability. One major highlight of the Celoxis project management software is easy customizability. Different resource rates can be applied to particular projects. Resource work calendars can also be customized. Users are allowed to fill time on any work they aren't assigned to. Also, report viewers can customize the reports and add columns, groups, and dynamic filters. This project management software gives businesses the flexibility to create tools and the ability to personalize predefined workflows for bug tracking and risk management.
Excellent app for team members. Celoxis makes a great app for members of a team because of its useful features. The managers can use this sophisticated resource management tool to manage over-allocation and track workloads. The Gantt chart is also very useful in creating flexible project schedules.
Enterprise-class features. One notable part of this software is that a business doesn't need to invest heavily in procuring multiple software tools for its project management needs. All team members can use a single app to manage tickets, fill time, report bugs as well as view tasks. The team members can also send updates without having to log in and get important alerts in their inbox. Also, the company manager can receive real-time, accurate information on portfolios through helpful reports and charts. There is data on minute details as well to help them make wiser decisions.
Cons
Setting up security could be a hassle. Since there are a lot of workspaces and multiple roles, setting up security could be challenging. However, Celoxis offers a training session to smoothen out the deployment of the software.
Celoxis Login: Click here
Celoxis free 30 day trial: Click here
Celoxis support: Click here